Naomi Kogan
Hello, and happy new year, Bauman beauties! It's officially the start of a clean slate! We're leaving 2021 behind us, and things seem to feel like they're changing rapidly for many. More specifically, trends have been moving at a million miles per hour according to Mud Mag. Is it the internet influencer's fault due to her lifestyle and impact on society? Is it the fault of big fast fashion companies and their ability to feed our demands with supplies? The answer to these questions is a pretty confident "yes." So let's talk about what 2022 might have in store before the year is over already!
This tidbit is coming from research I did on my time! While I was hiding in my apartment over the holidays because most people I know have the latest variant of Covid-19, I scrolled upon a trend that triggered mild war flashbacks. The kids are bringing back that early Tumblr, late Myspace era of indie fashion.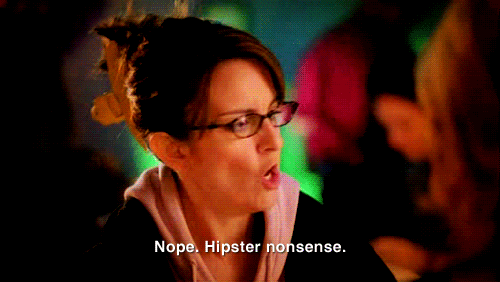 So, my personal prediction is that ~those~ bangs will make a comeback. You know, the kind where if your vision isn't affected by them, you're not doing it correctly. Maybe we'll go shorter from a curtain bang to more of a Zooey Deschanel vibe. As long as it goes with our pastel goth aesthetic, I'm sure you'll be fine.
As for hair color, I have to admit that I've seen many celebrities going brunette or at least deepening their roots quite a bit in the previous season. Considering the current economic climate due to the pandemic, my spidey senses tell me that recession roots circa 2008 have been picking up speed. It indeed fits the bill for our whole phase if we're channeling more of a grunge sleaze type of indie. But you don't have to have straight-up roots! You're more than encouraged to book an appointment with us, and we'll formulate a root shadow or a color melt for you to make the process prettier!